Complete Auto Repair Service
Yelp
Google
ASE Certified
Family-Owned & Trusted Over 20 Years
Appointment
Owners John Callagy & David Hug
Santa Rosa CA

Complete Auto Repair & Service

Callagy Automotive & Smog welcomes you to our website. Callagy Automotive & Smog is well known and respected for our auto repair services. Each staff member and mechanic in our Santa Rosa auto repair shop takes pride in the excellent reputation we are fortunate to have developed with both our customers and the entire Santa Rosa and Sonoma County area. Our shop is grateful that our customers repeatedly choose us for their auto repair and service needs and frequently send their friends and family to our Santa Rosa shop for their auto repair and service needs as well.

Each expert mechanic on our team understands that the very thought of getting an automobile repaired can make most people nervous. For those who are not savvy about auto repair or are uncertain whether or not the correct repairs are being performed on your automobile our Santa Rosa auto repair shop is the perfect place for you because of the following reasons.

Callagy Automotive & Smog pledges to all of our Santa Rosa and Sonoma County customers that we will not remove any part from a vehicle in order to complete an auto repair unless it is absolutely necessary. Additionally our Santa Rosa auto repair shop promises to diagnose all auto repair problems in an honest and professional manner. Each mechanic and staff member in our shop strives to provide prompt and courteous service to all who visit our auto repair facility in the hope that you will come back to us for all of your auto repair needs.
TESTIMONIALS
To say that David Hug is a fine mechanic is probably a gross understatement. Not only is he excellent with the tools of his trade, he is excellent when it comes to communication and customer service
Ralph Casale
Santa Rosa California
Thanks for making my 91 Escort run like its a brand new car!
Mark Bruner
Santa Rosa California
I have never in 15 years had to question as they are always fair and reasonable..... Callagy Automotive makes my life easier.
Tom Kelley
Rohnert Park California
You can absolutely count on them to find the problem and fix it at a reasonable price. I don't know anything about cars so it's important for me to know I can trust their advice.
Donna Campbell
Santa Rosa California
Thanks for doing such a great job with my Honda Civic. I had the rim replaced by the dealer as you suggested, and that, combined with all the work you did on the brakes and other issues has made the car run like new
Patricia Dolan
San Francisco California
Thank you again for fixing my Ford Escape, she is running great
Suzie Noren-Nichols
Santa Rosa California
Special Offers & Savings
Callagy Automotive & Smog invites those interested in saving on some of the various automotive repairs our auto repair shop offers to check out the special offers provided below.
Free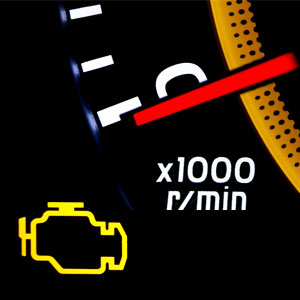 Check Engine Light On? Check it for FREE
FREE Check Engine Light Inspection
Callagy Automotive & Smog understands how important it is to find a quality automotive repair shop in the Santa Rosa area. This is why we value the associations we have with the reputable organizations listed below. These associations help our auto repair shop in Santa Rosa to give you the confidence in knowing that your automotive repair and service needs will be met by our qualified automotive repair and service expert technicians.
ASE Certified Automotive Repair
Callagy Automotive & Smog is an automotive repair facility providing the greater Santa Rosa area with high quality auto repair services from a team of specialists, some of which are ASE Certified technicians. The team members on the Callagy Automotive & Smog staff that are ASE Certified are part of one of the largest non-profit organizations in the world. Currently over 350,000 thousand fellow automotive repair professionals like those working at Callagy Automotive & Smog are ASE Certified. Callagy Automotive & Smog understands that for today's consumer, automotive repair is more complex than it has ever been. And as vehicles become increasingly more complicated, so too does the technology and diagnostic tools to repair them. This is why we are ASE Certified, because we know how important it is for people in and around the greater Santa Rosa area to locate knowledgeable and competent automotive professionals.
Cooper Tires
Santa Rosa is proud to be a certified Cooper tire dealer. We offer a complete range of tires for both cars and trucks at competitive prices.
Bureau of Automotive Repair
The Bureau of Automotive Repair (BAR) is part of the California Department of Consumer Affairs. BAR has statutory oversight responsibilities for several statewide licensing programs, including the Smog Check and the Lamp and Brake Certification programs. BAR licenses and regulates more than 35,000 California automotive repair dealers, nearly 2,000 lamp and brake stations, more than 7,500 Smog Check stations, nearly 4,000 lamp and brake technicians, and more than 16,000 Smog Check technicians.
Napa AutoCare Center
As a NAPA AutoCare center serving the greater Santa Rosa area, the team of automotive repair professionals at Callagy Automotive & Smog know the key to keeping your car or truck running smoothly on the roads is regular maintenance. Our team also knows that people in our community should not be required to forgo trust and the peace of mind when locating a great and affordable automotive repair shop like here at Callagy Automotive & Smog. Our decision to be a Napa AutoCare Center is built around our commitment to providing our customers service that is based on integrity, our qualifications, and our expertise when it comes to repairing cars and trucks, both foreign and domestic. It does not matter if you need routine maintenance or a major repair, each and every time you bring your vehicle to Callagy Automotive & Smog for a repair or service we have you covered. Our team of ASE Certified technicians often use the best NAPA auto parts when providing an exceptional levels of service. This is how Callagy Automotive & Smog ensures you get the most excpetional service each and every time. Our designation as an NAPA AutoCare Center also enables us to give our customers a 12 month, 12,000 mile Nationwide Peace of Mind Warranty.
Callagy Automotive & Smog
1008 S A St
Santa Rosa CA
95404
Weekdays:
8 AM to 6 PM
Closed Weekends